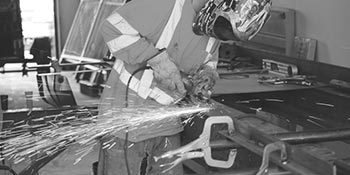 Steel Fabrication
We are the experts in steel fabrication and our approach is extremely cost effective for our clients.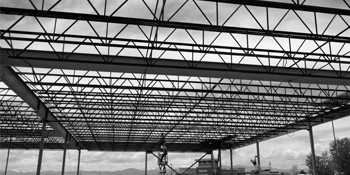 Steel Erection
We provide superior steel erection project management with a accuracy and urgency. Fully insured, bondable and LEED Capable.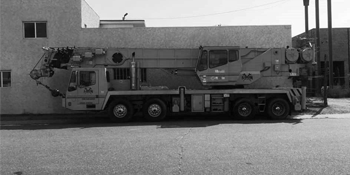 Crane Services
From small jobs to multi-level structures, we have the capability to deliver professional-grade crane services throughout Colorado.
Our Mission Statement
Our business is dedicated to completing the job through final inspection within the scope of our services. Our service is motivated by personal pride and has the goal that our customers completely satisfied with what we do. We will not cut corners for any reason. We assure you that our work is delivered with a high degree of skill and will not quit until you are SATISFIED! Flawless Steel Welding will do it right the first time… 110% is what we strive for.
Whether your project is brand new or a renovation project, turn to the unrivaled service that we offer. We are quickly becoming an industry leader in steel erection, structural steel and steel fabrication. Trusted by exceeding expectations with knowledge, creativity and commitment.
Current Project
Sky Point Retirement Home
Current Project
Sky Point Retirement Home
Current Project
Sky Point Retirement Home
Flawless Steel Welding offers professional structural steel services. We strive to offer the best solution for your business at an honest price. We are constantly upgrading our equipment and utilize them to their full capabilities. We are experienced, creative, technical and also we are licensed, bonded and insured.
We are committed to not only being Flawless. We are committed to providing exceptional customer service. When you have steel related questions, we have answers. So to ensure that we are providing the best service possible, we make sure that we are hiring and developing great people. By establishing knowledgable, experienced employees, we are able to provide unrivaled customer support.
Our mission is to satisfy our customers' structural steel needs, regardless if the project is small or large.
Our Certifications and Memberships
Our Testimonials
Hanna Design Group, Inc.
Steel Fabrication Review
Flawless Steel welding came to our rescue when we were in a pinch on our REI construction project in Greenwood Village, CO We had hired another steel fabricator who was failing to meet our deadlines, cutting corners, and not capable of completing the job. We found Flawless, believe it or not,
on Google, not knowing who they were or if they could help us out. But help us they did. They identified flaws from previous work and fixed them. they sent a large crew of capable and experienced welders, who worked long days and over consecutive weekends to help us make up on lost time. They brought in necessary equipment,
and skillfully, and diligently completed our complex storefront installation with custom canopies on schedule, despite extreme challenges.
Written by: Earl Levin
★★★★★
Fransen Pittman
New Construction, Fabrication, Steel Erection
Fransen Pittman has had the pleasure of working with Flawless Steel on the Levitt Pavilion project at Ruby Hill Park in Denver. This was an incredibly high pressure project fraught with enormous schedule challenges from day one and Flawless Steel has proven themselves to be a true asset to delivering the project on time. At multiple critical junctures of the project, Flawless Steel not only staffed up their field crews, ran seven-day weeks, but even worked through the night to rise to the occasion and meet an incredibly tough deadline.
Written by: John Pittman
★★★★★
Catamount Constructors, Inc.
Steel Fabrication
I first asked Flawless to come onto a project two years ago to take over some misc steel scope. They immediately stepped up and were able to help my design team work through design issues and lack of detail on the drawings. They also met tight turn-around dates with prompt fabrication and installation. Since then I've had them on a few other projects in which they've done a great job. My compliments to both their office and field staff who continue to have a "can-do" approach in every situation.
Written by: Dave Denley
★★★★★
Sprung Construction
Steel Fabrication Review
I am the Project Manager for Sprung Construction. We have used Flawless Steel Welding on numerous projects an would recommend them for your project.
Written by: Lance Kitt
★★★★★