Victor Garcia
CEO | Flawless Steel Welding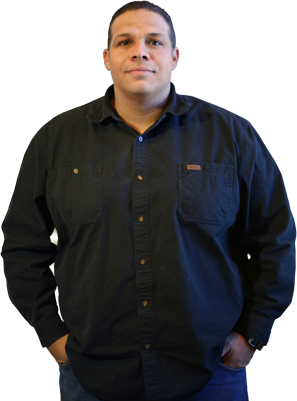 Flawless Steel Welding
Year Established: 2011
Certifications: DBE, SBE, MBE, EBE
Associations: SESAC, SEAA, Hispanic Chamber of Commerce, Hispanic Contractors of Colorado,
Airport Runway Animal Hospital / Kennel
Apartments & Condominiums Arena / Stadium
Assisted Living Athletic Field
Auto Dealership / Service Bank
Bridge Casinos
Church / Synagogue City / Town Hall
Club House / Community Center Court House
Design Build Fire / Police Station
Fitness Center Gas Station
Grocery Stores Hospital / Nursing Home
Hotel / Motel House
Jail / Prison Library
Manufacturing Plant Medical Office
Mixed Use Museum
Non-Building Construction Non-Residential Building
Misc Project Office Building
Park / Playground Parking Garage
Parking Lots Post Office
Pre-Manufactured Structures Radio / Television Station
Restaurant Retail Store
School / College / University Secure and Shielded Facilities
Storage Facility / Warehouse Theater
Theme Park Tract Housing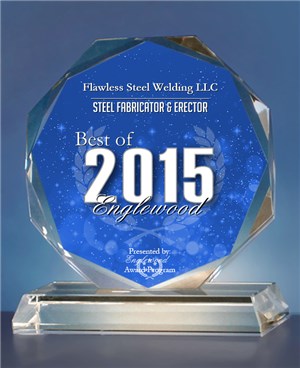 2015 Best of Englewood Award
Englewood Award Program Honors the Achievement
ENGLEWOOD July 2, 2015 — Flawless Steel Welding LLC has been selected for the 2015 Best of Englewood Award in the Steel Fabricator & Erector category by the Englewood Award Program.
Each year, the Englewood Award Program identifies companies that we believe have achieved exceptional marketing success in their local community and business category. These are local companies that enhance the positive image of small business through service to their customers and our community. These exceptional companies help make the Englewood area a great place to live, work and play.
Various sources of information were gathered and analyzed to choose the winners in each category. The 2015 Englewood Award Program focuses on quality, not quantity. Winners are determined based on the information gathered both internally by the Englewood Award Program and data provided by third parties.
About Englewood Award Program
The Englewood Award Program is an annual awards program honoring the achievements and accomplishments of local businesses throughout the Englewood area. Recognition is given to those companies that have shown the ability to use their best practices and implemented programs to generate competitive advantages and long-term value.
The Englewood Award Program was established to recognize the best of local businesses in our community. Our organization works exclusively with local business owners, trade groups, professional associations and other business advertising and marketing groups. Our mission is to recognize the small business community's contributions to the U.S. economy.